About Etti
It all started with Etti's first trip to New York city. She was traveling around the city with her camera and when the moment came, she was amazed she just captured a very special moment in her eyes.
In this very moment she knew what she wants to do in her life!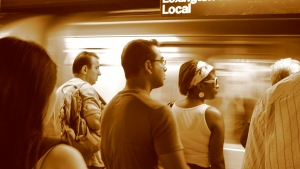 This passion for photography and art started to grow with each special moment she capture (and still growing). After she studied photography for 3 years in the University of Photography and Digital Media, and worked with a well known photographer as an assistant, she decided to move on and started her own photography business.
Her vision is to treasure and capture your special days in your life – memories that will be with you and your family for the rest of your life. Within the years, she developed her own style, making sure she fulfills her customer needs but she also open minded to new ideas per client's request.
A photo session with Etti, is not a regular photo session: She understands that nobody born with a camera in front of their faces so she uses her charm and positive approach to life to make these sessions fun and easy going as much as possible.
Through-out the years, she did hundreds of photo sessions from all kind (Engagement, Weddings, Maternity, Family, Children, Birthday Parties, High School Seniors, Company Events and more), making sure each and every customer is more than satisfied with the results and the professional & personalized customer service.
From time to time Etti enjoy bring back to the community and volunteer at non-profit organizations, taking pictures of kids in need or fundraising events etc…
"Sometimes you will never know the true value of a moment until it becomes a memory"
Feel free to contact Etti in any way you prefer: Email, Cell Phone 702-815-9739, Facebook or Skype